Isolated Elements S
Looking to renovate your park or campsite? Equipped with all conveniences and luxury, a unique experience that your guests will talk about and enjoy for a long time to come.
*also for private individuals.
Looking to renew your park, camping? Then we have the solution the isolated Elements unique in the glamping world. You can compare these Elements with a chalet and all its advantages. A construction that can stand for at least 15 years and is fully equipped. The Elements will be able to rent out to you all year round, which means a more than 100% return on your investment. The insulated Elements can be fitted with, among other things, a PVC or parquet floor, a luxury bathroom, a luxury kitchen, actually all the luxury your guests are looking for. A unique experience that they will talk about for a long time. The Elements is also available in other sizes and designs. Curious? Ask us about the possibilities.
Isolated Elements S
The roof is equipped with insulated 100mm roof plates, by using a wooden frame and opening doors, the construction will become extremely strong. Because the entire Elements is insulated, it will stay nice and cool during the hot days. A standard outside terrace of 21 m2 will certainly contribute to a real outdoor holiday.
Our production is very flexible, in addition to the standard formats we offer, we can also tailor the Elements entirely to your wishes. This is possible because we can build all frames modularly. Because of this flexibility, you as the owner can also develop a group accommodation or reception, for example. We are happy to help you put together unique Elements for you.
Insulated roof plates
Insulated floor system
Delivery from stock
Compile yourself
Different colors available
Sliding or French doors
Basic or luxury version
Available incl. Interior
Floor plan impression
The floor plans shown are some possible versions of this model. Feel free to ask us about all the options.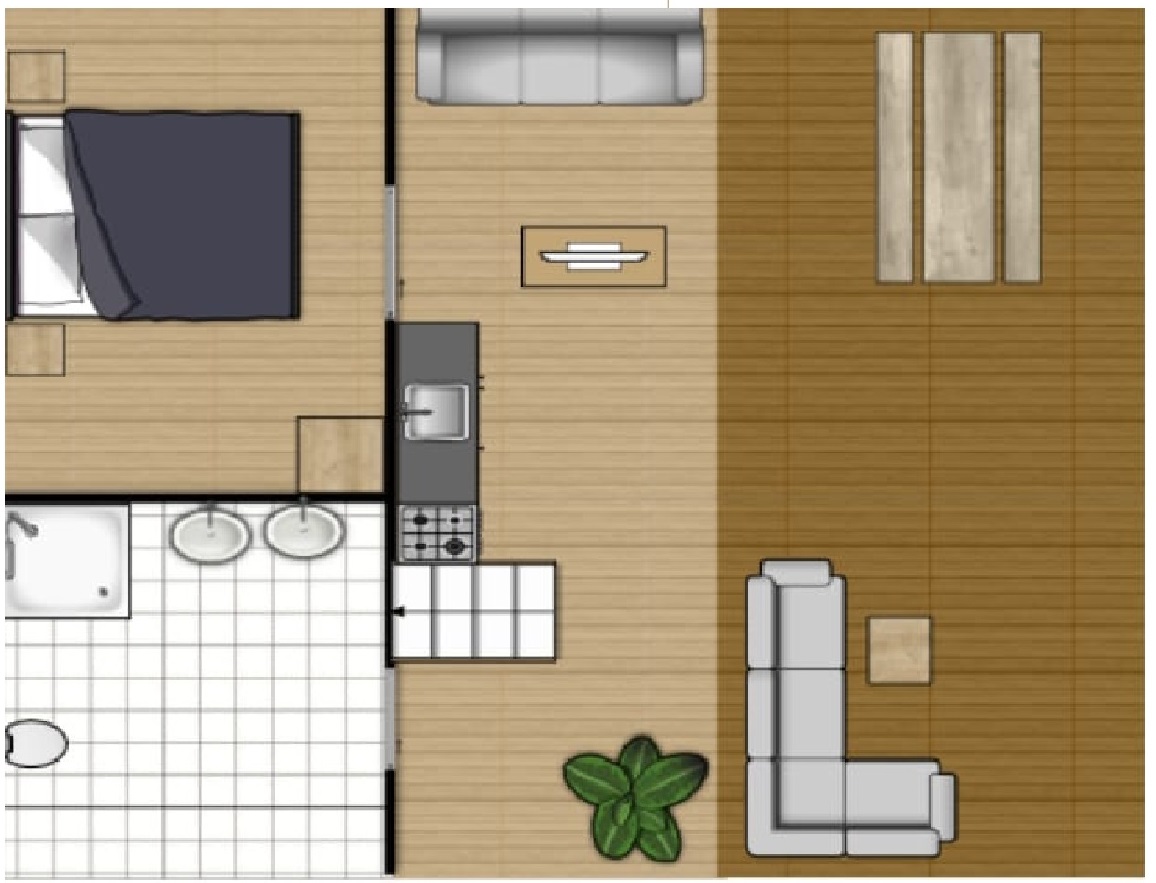 Isolated Elements S
With this layout, your guests really have all the luxury. A modern look on the inside, a great experience. In addition to sleeping space, this Elements S has a complete bathroom. The bathroom has a sink, shower and private toilet. De Vide makes it complete for the parents. Of course, the layout can also be adjusted to your own wishes. Ask about the possibilities at TentsXL.
Quotation request
Are you looking for innovation for your campsite? As a supplier of glamping tents, we always look at the end user's need to produce a perfect end product during the construction of the tents. Use our quotation form to buy a tent. TentsXL is happy to help you with the development. We will contact you at all times to discuss your wishes.